Arrival
Wellbeing Issue in Detail: Cuisine
Our diets play a huge part in our wellbeing, which is why a change in diet can have a big impact on the international student experience.
The problem here though is that even if universities prepare students for what food is like in the UK, preparation alone won't eliminate this as a wellbeing factor.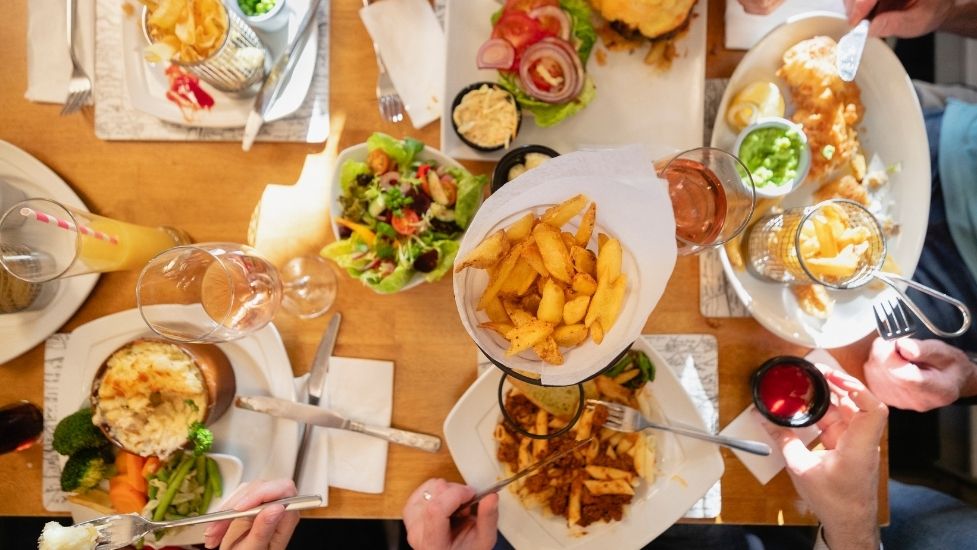 Students coming from backgrounds where food is a really important part of their culture can find adjusting to a completely different diet challenging whether they are prepared for this change or not. Adapting to things like university canteen food or British supermarkets can have a bigger toll on an individual than expected. 
Food has a direct link to our well-being. It can improve a person's mood, combat homesickness and it plays a big part in cultural identity. So, the effect of a home-cooked meal, or at least a meal you know and enjoy, shouldn't be underestimated. Without the comfort of familiar dishes, the culture shock associated with studying in the UK can be exacerbated and leave a student feeling even more unsettled.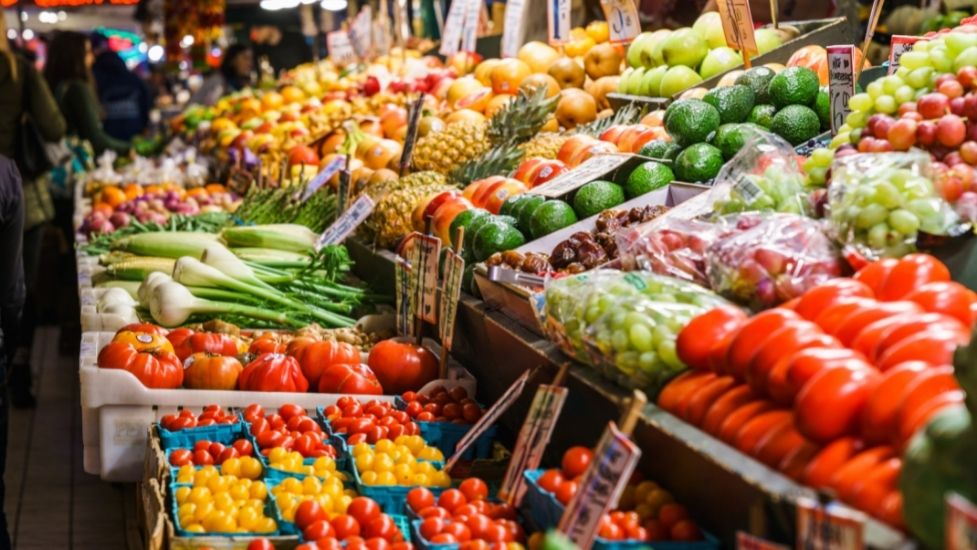 For international students, the issues with adapting to British food can vary. For some students, food might not be as fresh or as healthy compared to the food eaten back home or it could be that there aren't enough options that cater to students' dietary requirements or preferences. While for others, the problem could be that food here is just too expensive.
These problems don't just exist within the university setting, but also extend to outside of university life. A lot of students from our research described how they encountered a number of problems when shopping in British supermarkets meaning they found difficulties cooking their own food to their own preferences.
For some students, these problems involved things like not knowing where to shop or how to find affordable food.
Others also highlighted the fact that even though there were a number of different international supermarkets, these supermarkets often sold ingredients in bulk, so students had to buy more supplies than they actually needed and in turn, spend more money.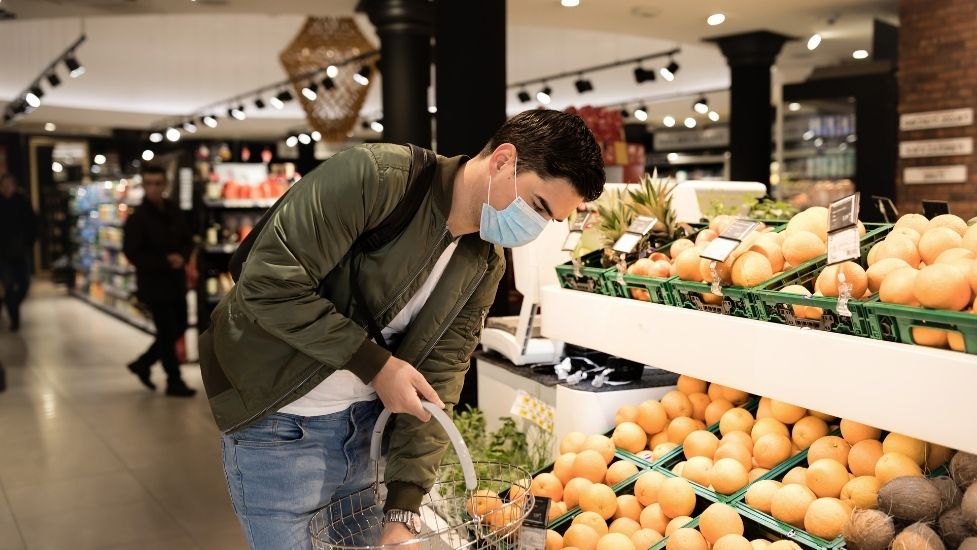 So, what can universities do to help?
1. Diversify Menus
Catering departments have already taken steps to offer food that caters to a wider list of dietary requirements, including providing more vegan and vegetarian options. But departments could work with international student societies to have featured world cuisines, with authentic recipes. This would comfort students but also bring more visibility to the diverse student population. Whilst it would be impossible for universities to cater to every student demographic, there is a lot universities can do to work with international students to understand and provide the food they know and love.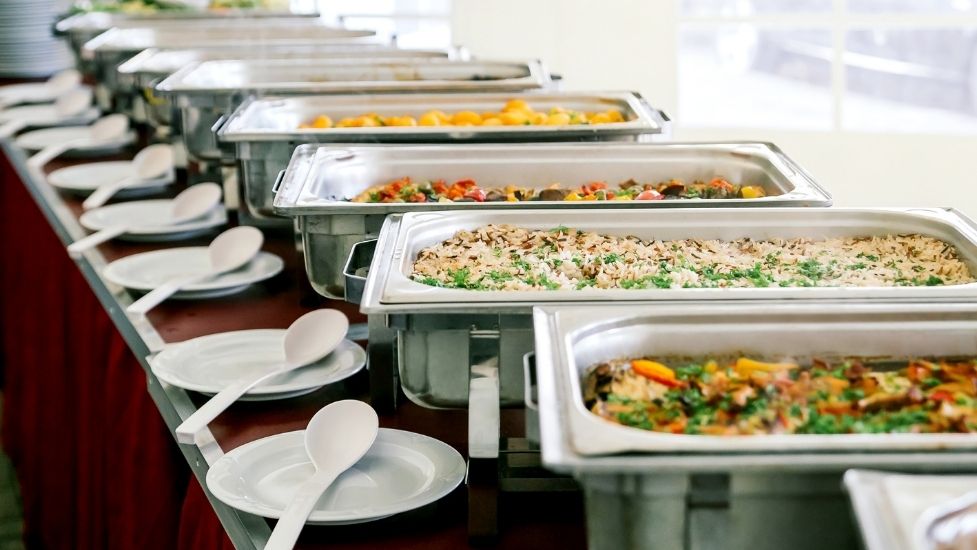 2. Tell International Students about the British Supermarkets Nearby
Information like the difference between Aldi and Waitrose, where the cheapest supermarkets are, or where you can get the best deals from, is information that is at times taken for granted. It's also really helpful to tell international students about the international supermarkets that surround the campus or local area, where they are, what they sell etc. Why not go a step further and pick out some of the most popular international student recipes and show students where they can get ingredients from. Many international students are surprised to find that larger British supermarkets sell a good variety of herbs and spices from around the world.
The key thing is that this information should be delivered to students before they arrive, to help lessen any anxiety around preparing home cooked meals and adapting to life in the UK.
3. Provide International Ingredients
To combat the issue of international supermarkets providing bulk ingredients, it's possible that catering departments could stock these ingredients and sell them to students in smaller quantities and at a lower price. This way students will be able to afford the food they are used to using and cut down on waste.
This option would also allow other students to be introduced to foods they may not have had the opportunity to try which is another way to promote the diversity of students at university!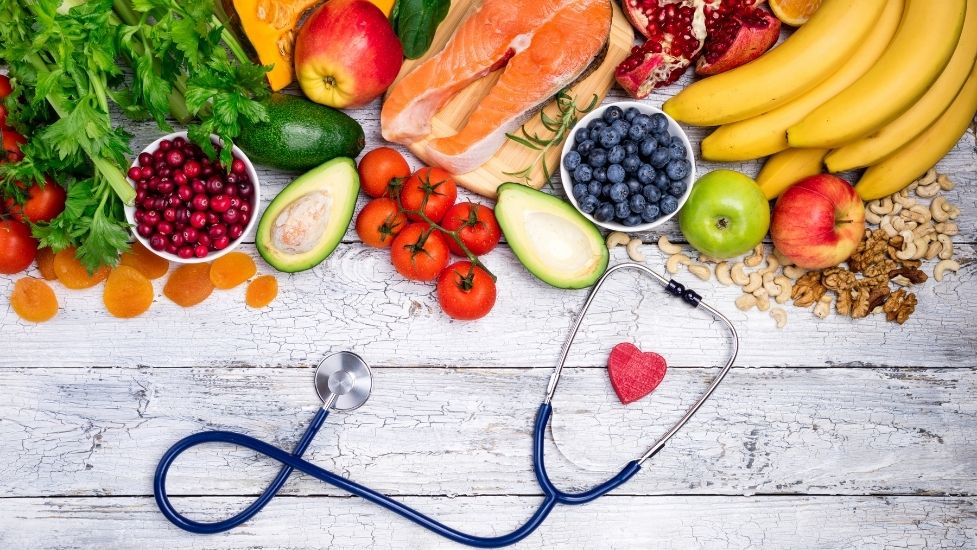 It's important to recognise the role that food plays in the student experience when studying away from home. 
Food can be an integral part of a student's cultural background or just the comfort that they need to feel more at home whilst in the UK. This is why adapting to changes in cuisine can be difficult. Providing a greater variety of dishes and a better recognition of the differences in cuisine that many international students crave are key steps towards helping international students settle into the UK comfortably.