Resource Bank
UoN Case Study: Supporting the transition into university life
The first few weeks at university can be particularly challenging for international students.
Getting used to a whole new culture and adapting to British university life, whilst also worrying about things like not making friends and missing home can make this a difficult time for students.
How did we help?
Here at the University of Nottingham, our Welfare Team contributed to the Student Union and University Welcome Fairs by hosting events specifically for international students during Wobble Week.
Wobble Week
Wobble Week is held during the first week of November at the University of Nottingham. This is a key time in the transition into university life as it's at this point that some students decide to leave University.
Wobble Week is a programme of events aimed at supporting students and sharing information and conversations about the support available to students. 

SU Welcome Fair – September 2020 and 2021
The Welfare Team hosted a stand with a wide range of welfare support information. This included information about:
The Counselling service
Mental Health Advisory Service
Residential Experience team
Off-Campus Affairs Team
Faith support and NHS Support Services on Campus
In addition, we had stress balls, badges, pencils, and other freebies to take away and QR codes which provided quick access to the HealthyU webpages and the International Student Welcome Kit.
The Fair provided an opportunity to talk to new international students and signpost them to university and health services.
University Welcome Fair September 2021
This Fair provided another opportunity for the university welfare services to host stalls and talk to new students. Activities were provided to encourage students to stop and chat so we could talk to them about looking after their mental and physical health. The majority of students who accessed the stall were international students.
The activities were mindfulness activities to demonstrate to students the value of doing something that allows you to switch off in between study sessions! 
Activities included:
Potting Plants to take away – this was an exceptionally popular and simple activity. It provided time to chat and make sure students had copies of and understood welfare service information whilst they put compost and plants into pots to take home and nurture.
Painting pebbles
Making jewellery- led to students sitting and chatting
Origami and colouring were equally easy activities for students to get involved in.
Alongside the activities, information about welfare services was available and we answered any queries students had at the time. Tea, coffee, juice, and biscuits were also available!
Some of these events were targeted specifically at international students as many students had only recently arrived in Nottingham. This was a great opportunity to enable them to download the International Student Welcome Kit.
We were also able to talk about Welfare Support, the need to take time out of studying and self-care as well as distributing welfare information.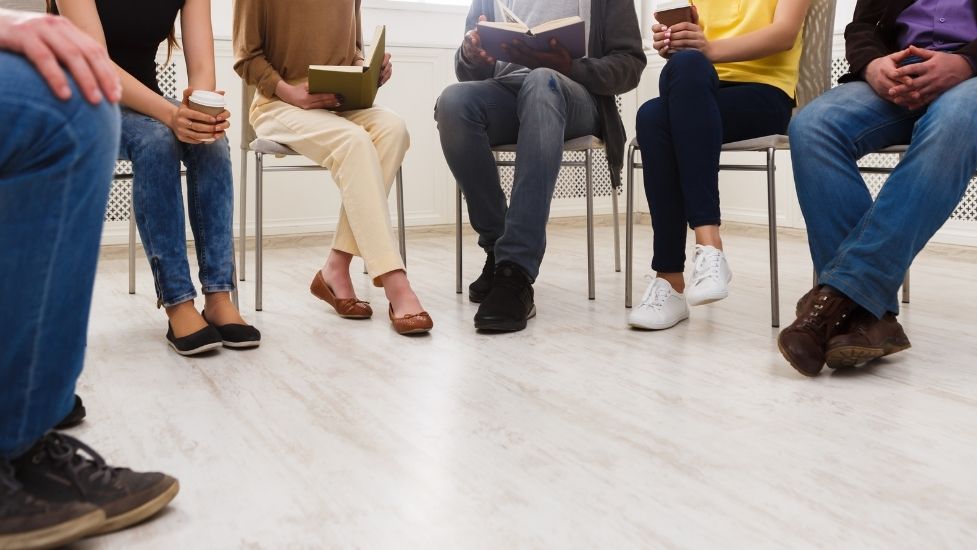 Culture, Cake and Chat
During this event, the University of Nottingham Chaplaincy and International Student Heath Improvement Officer invited international students to join a 'Conversation Café' to chat about their experience of culture shock.
These conversations provided an opportunity for other students to share similar experiences and students were invited to write about their transition into university life on comment cards.
20 students attended the session, and the conversations helped increase our understanding of the international student experience.
Evaluations revealed that students would like a daytime Conversation Café to attend regularly and that a lot of our international students have benefitted from bespoke events that help to support their transition into UK university life.